in November 2014 while attending a Boeing 787 training course in Renton i came in contact with Martin who happened to have an Alpine 106 in his garage. This was north of Seattle in the town of Shoreline.
The car has been sitting in this garage for the last 25 years and was also for sometime stored outside under a tree…
Martin never wanted to sell the 106.
After visiting Martin for about four times in a timespan of two years he was willing to sell the car to me.
Now the car has been picked up and trucked to Oakland from where it will be shipped in a container to Rotterdam the Netherlands.
Once it is in my workshop the restoration can begin.
Here some photo's taken in Richmond California before it was loaded into a sea container.
After the car arrived in Rotterdam harbour it was cleared by customs. From here the container was loaded onto a smaller ship and via the river Rijn and Twente Channel it arrived in Enschede were the car was unloaded from the sea container.
From Enschede i could pick-up the A106 with a trailer and bring it to it's new home where it will be restored in the next few years.
While removing the passenger seat i found the original license plate from 1967!
A new front embleem and the missing "A" was purchased from www.renparts.com in the south of the netherlands.
—————————————————————————————————————————–
Now the glasfiber body has been re-attached to the chassis. New sheetmetal parts had to be made, the old ones were to much rusted.
Here some foto's to illustrate.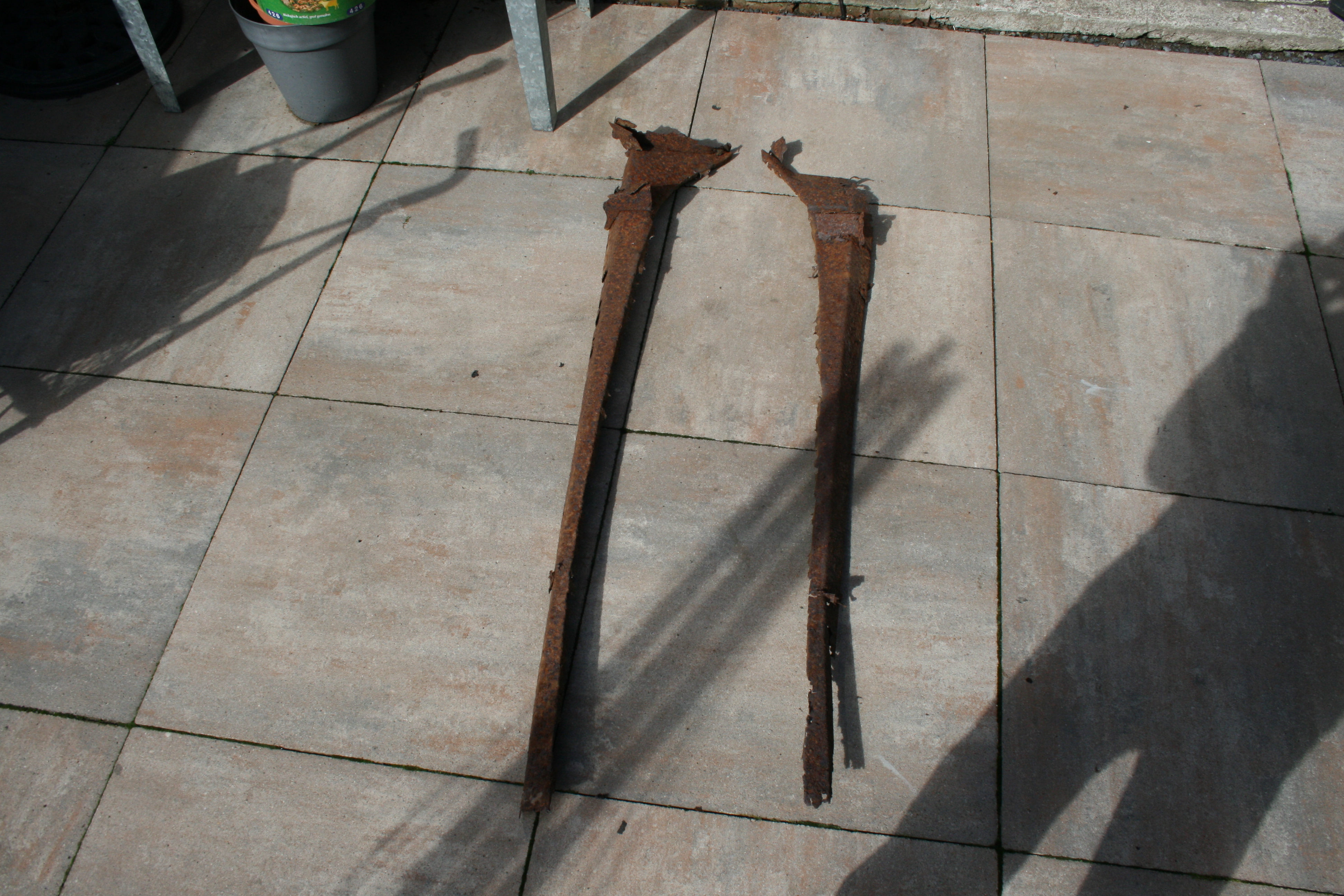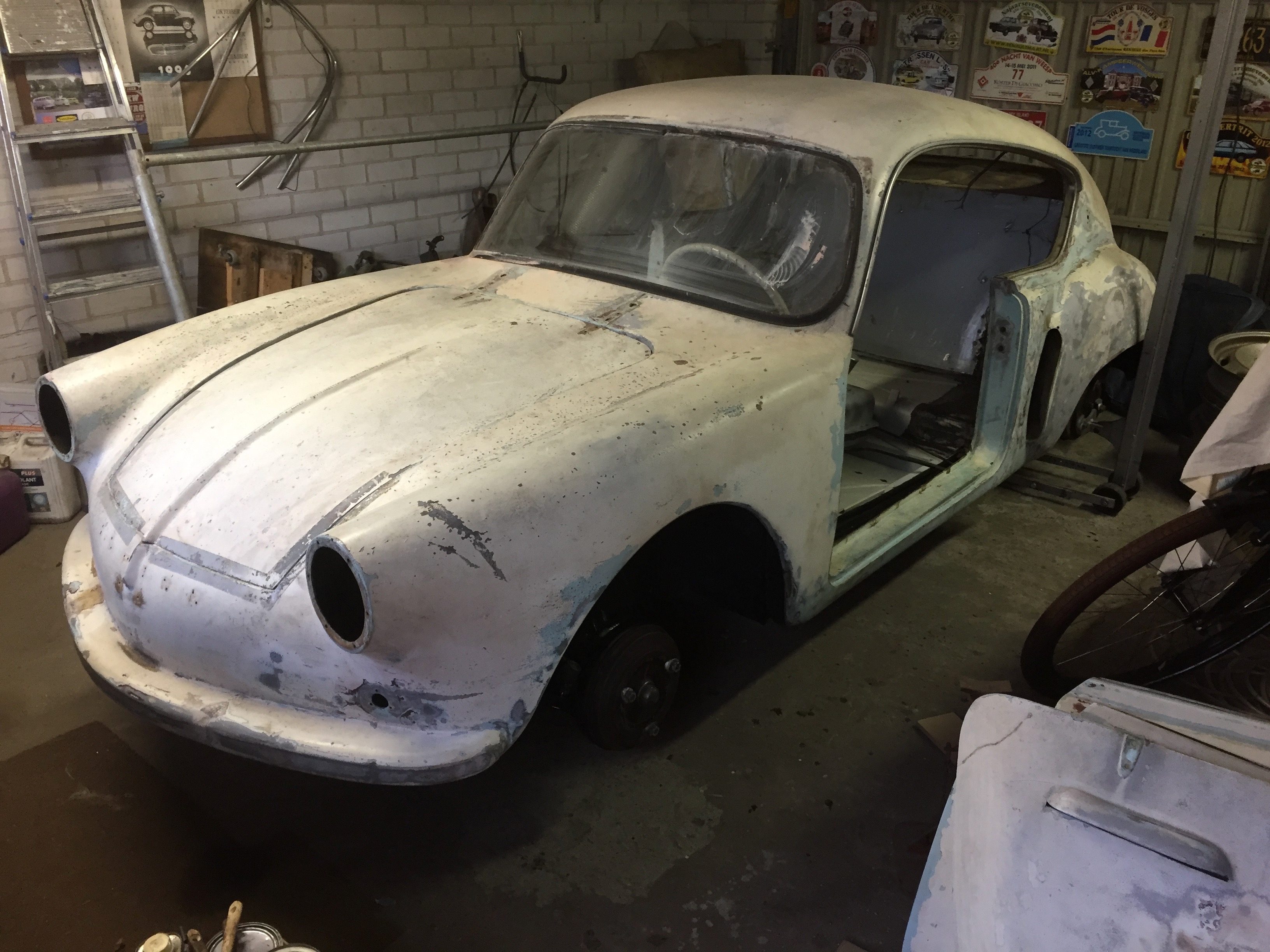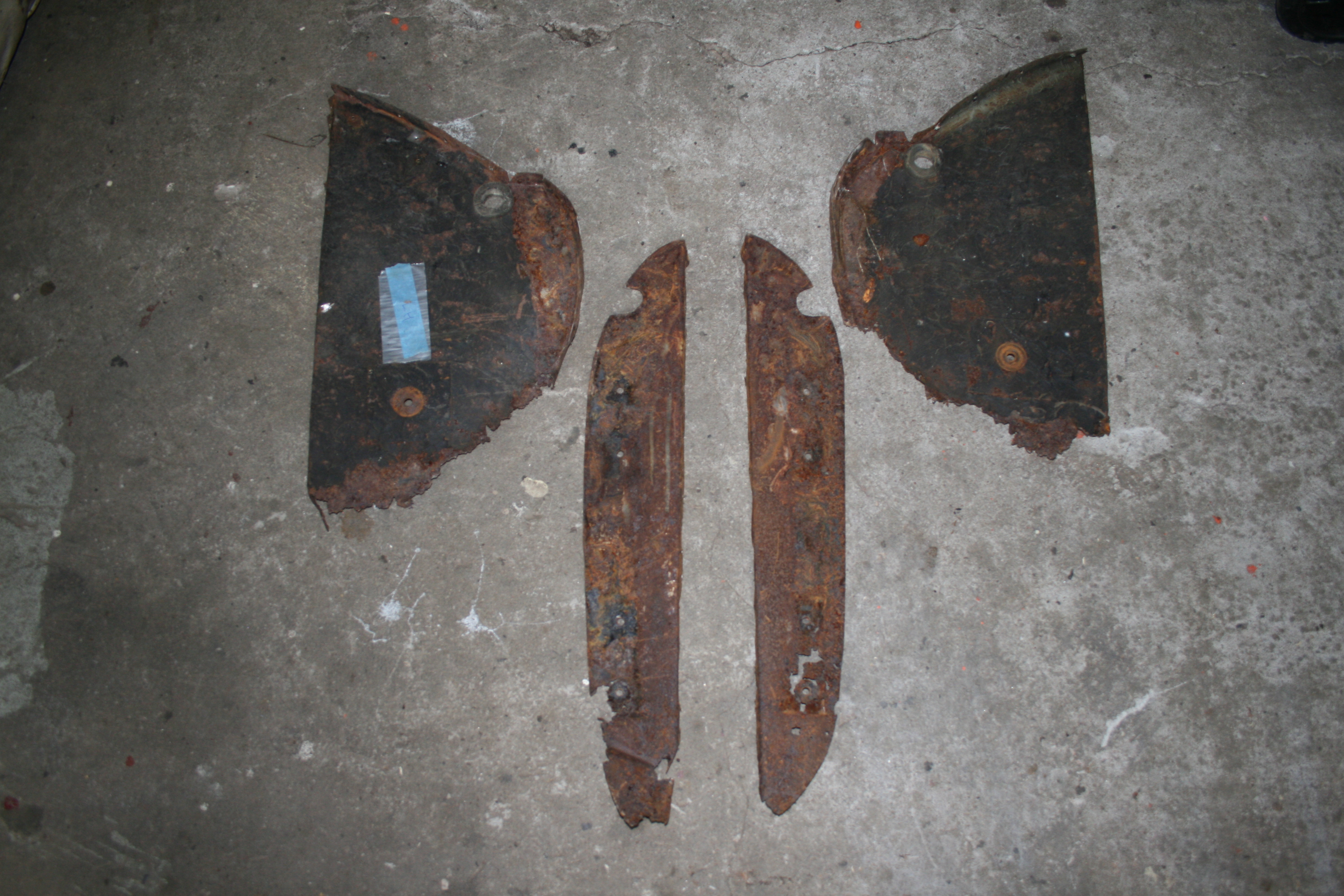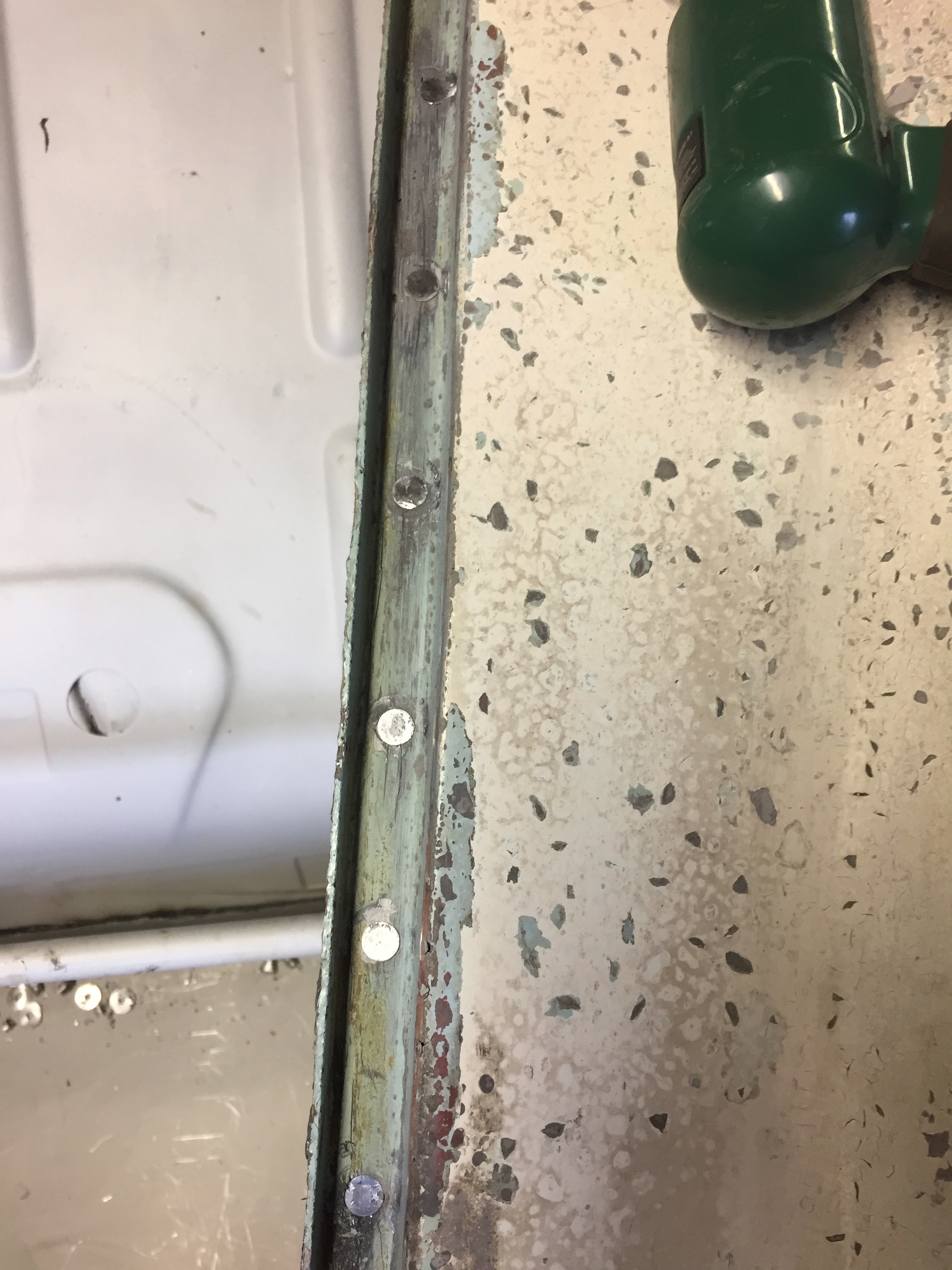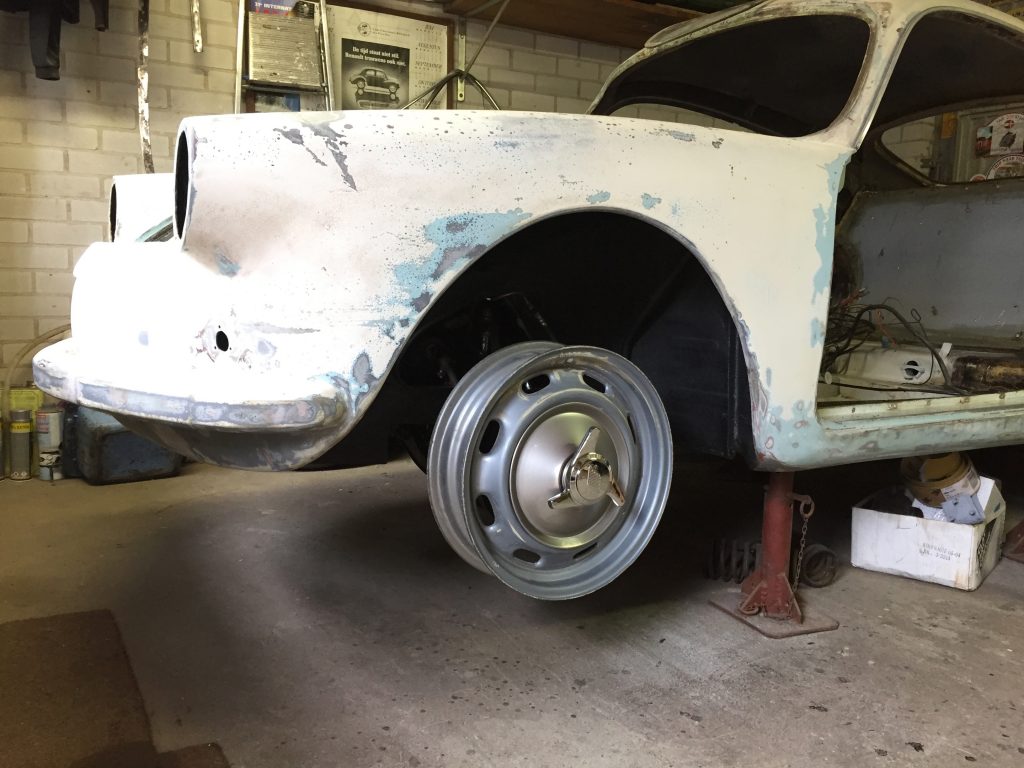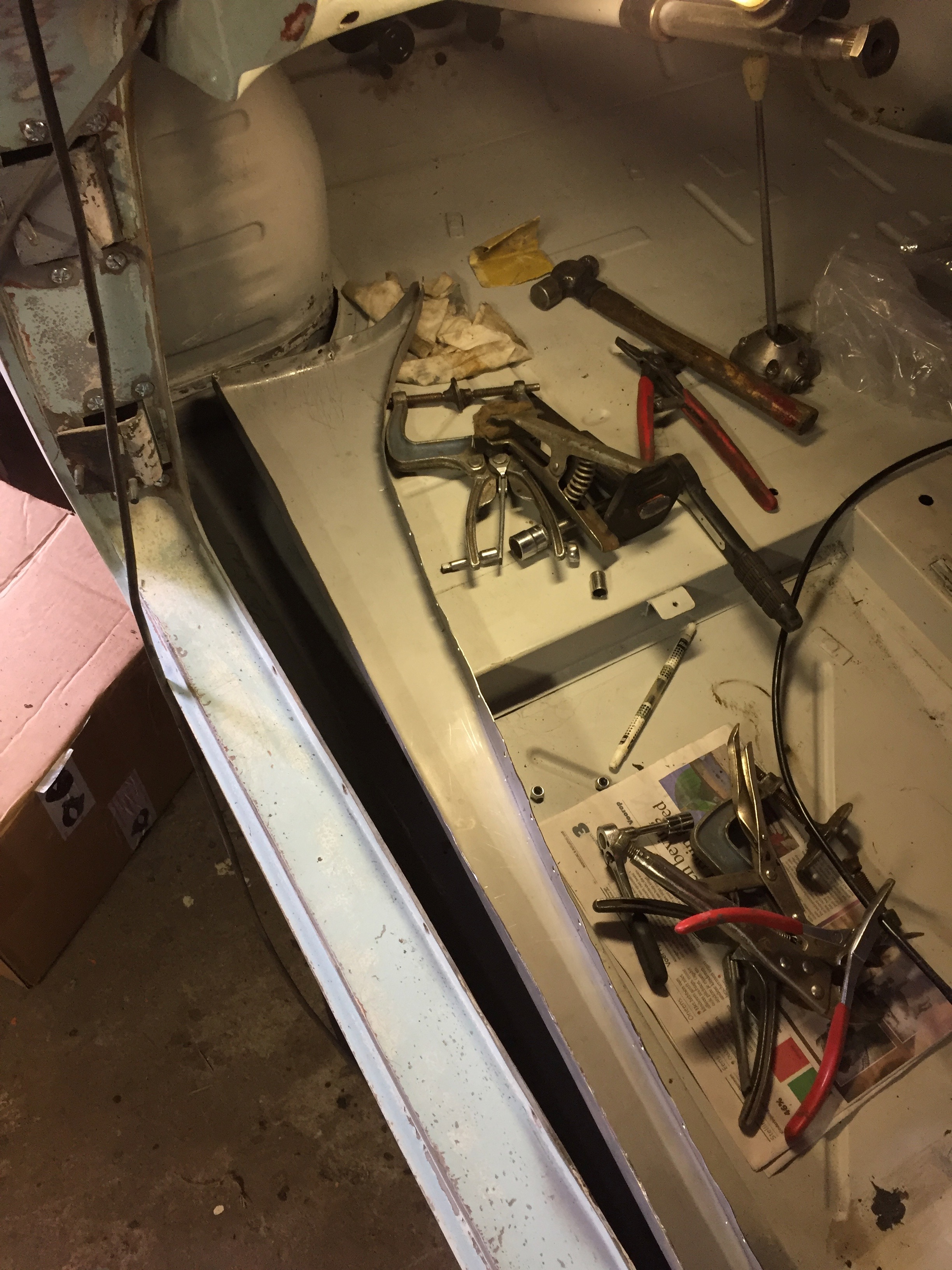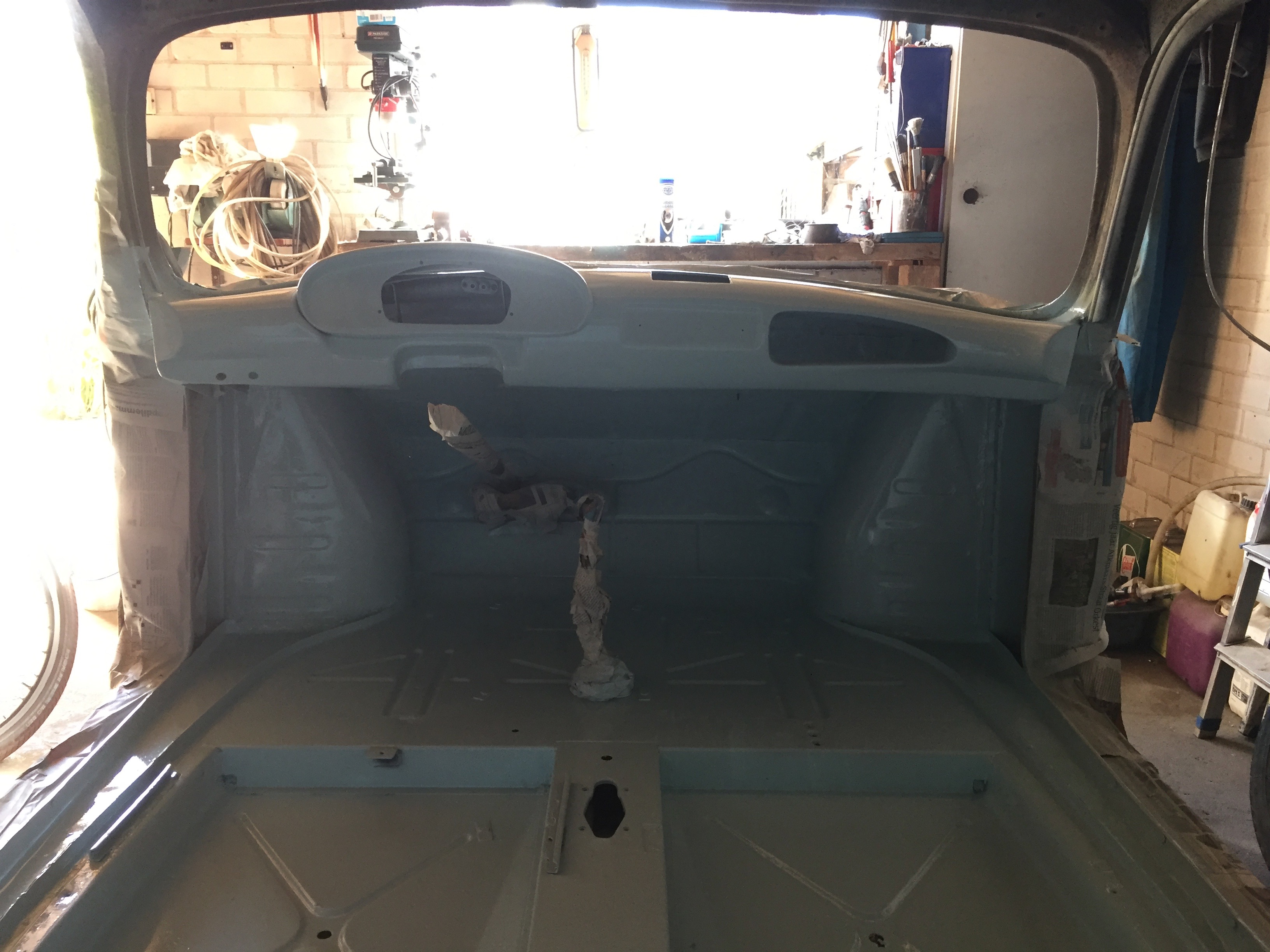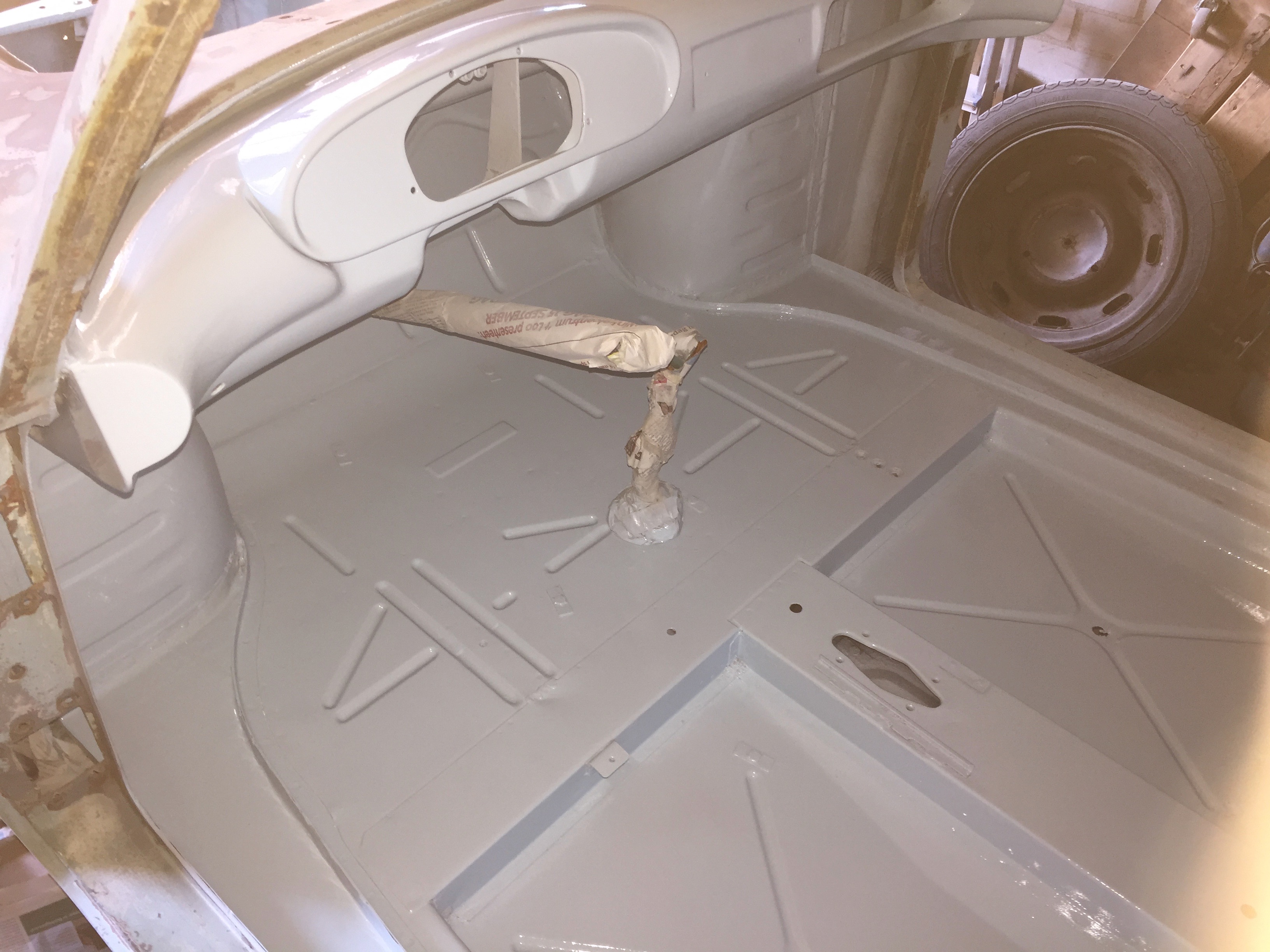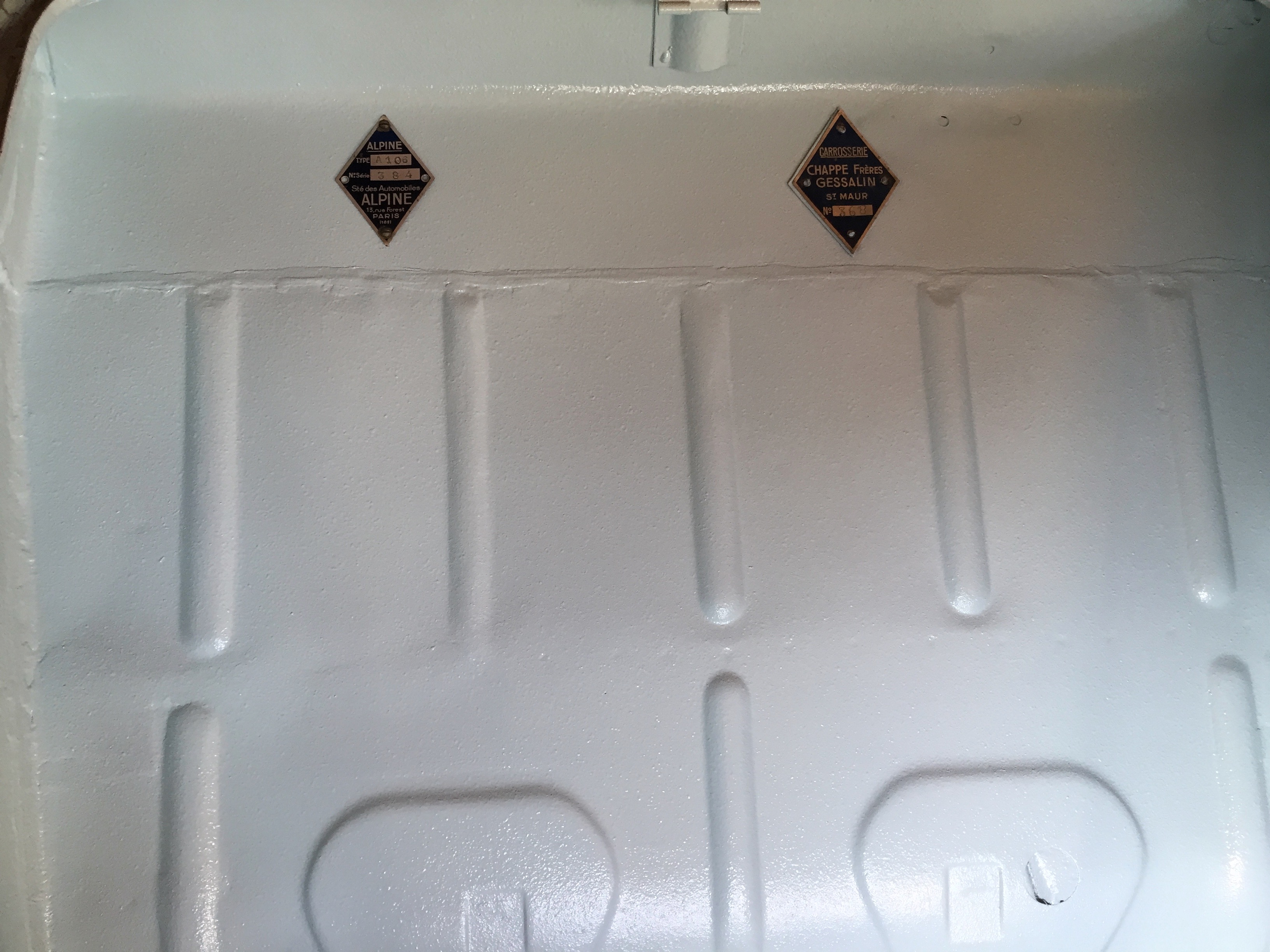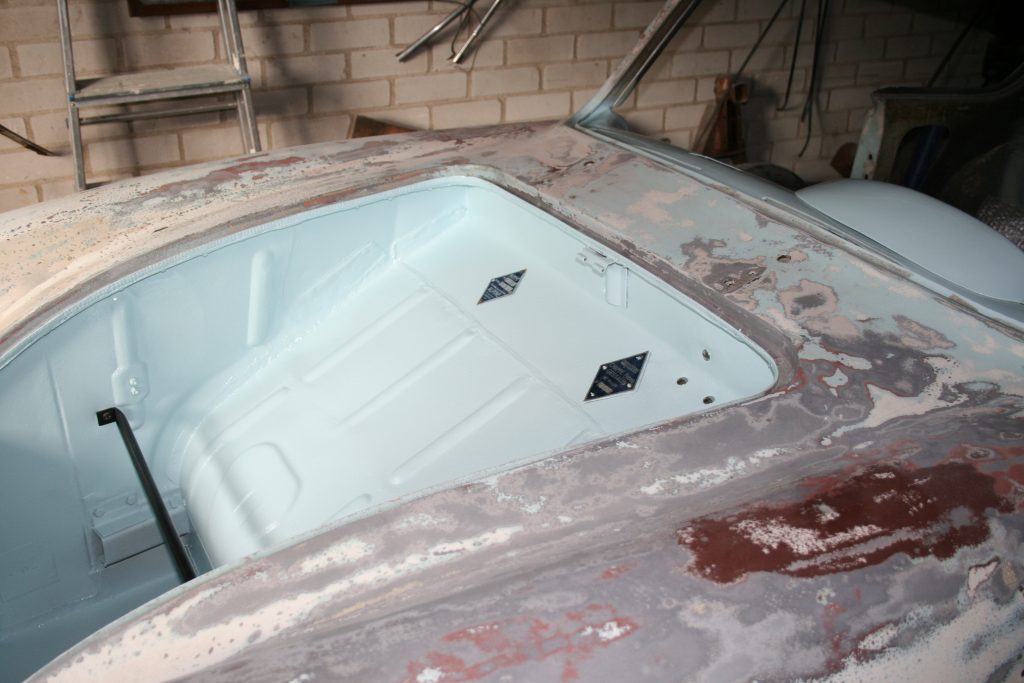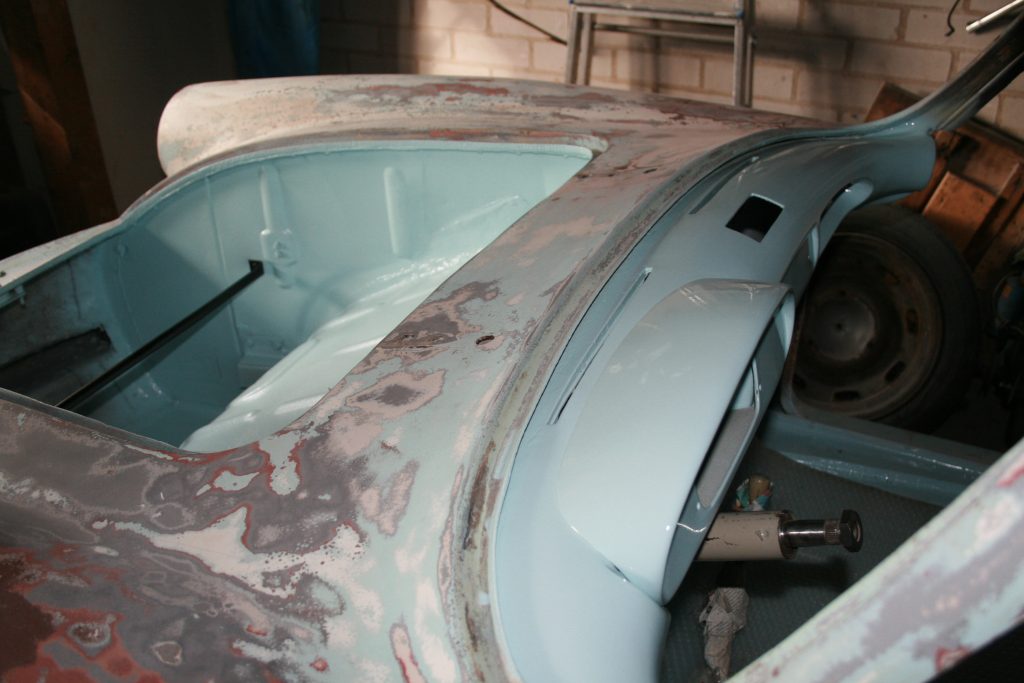 The seats were done by de Fa. Weel in Alkmaar and they did a great job!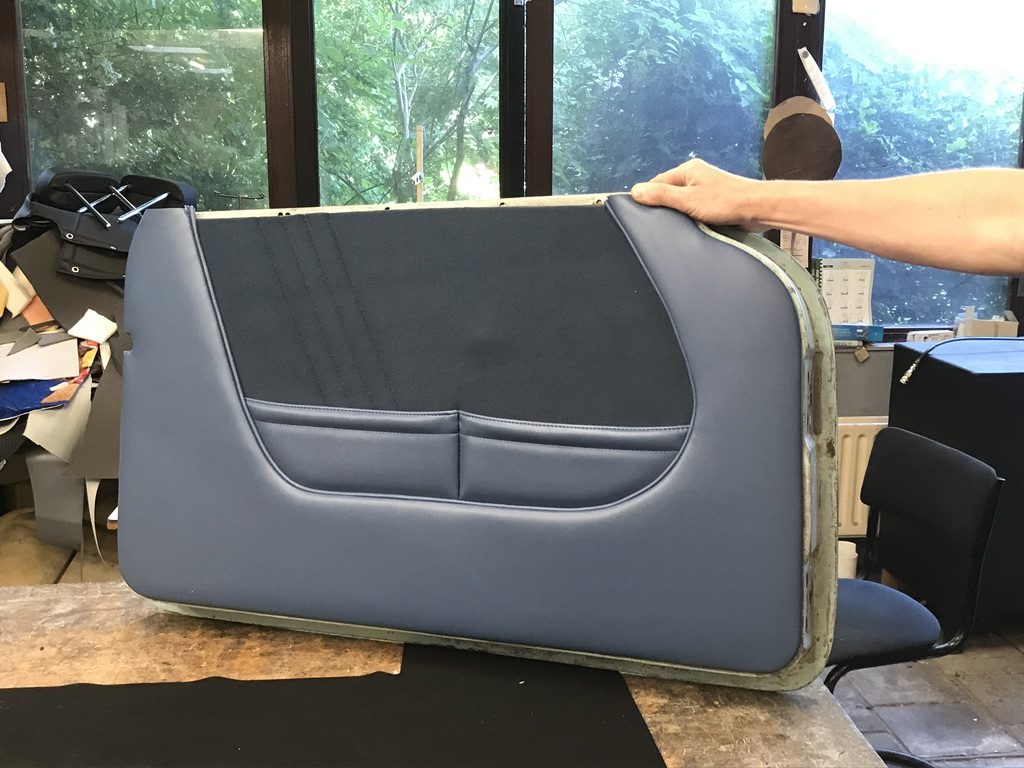 The firewall has been covered with a dampingmaterial.
At the end of October 2019 the 106 will go to the paintshop.
Interior being made by Fa. Weel in Alkmaar.
Now the doors can be installed as wel as the alu raingutter and the rearside windows. we are getting there slowly.